News
10/17/2012
New Community Sells 37 Homes in First Three Weeks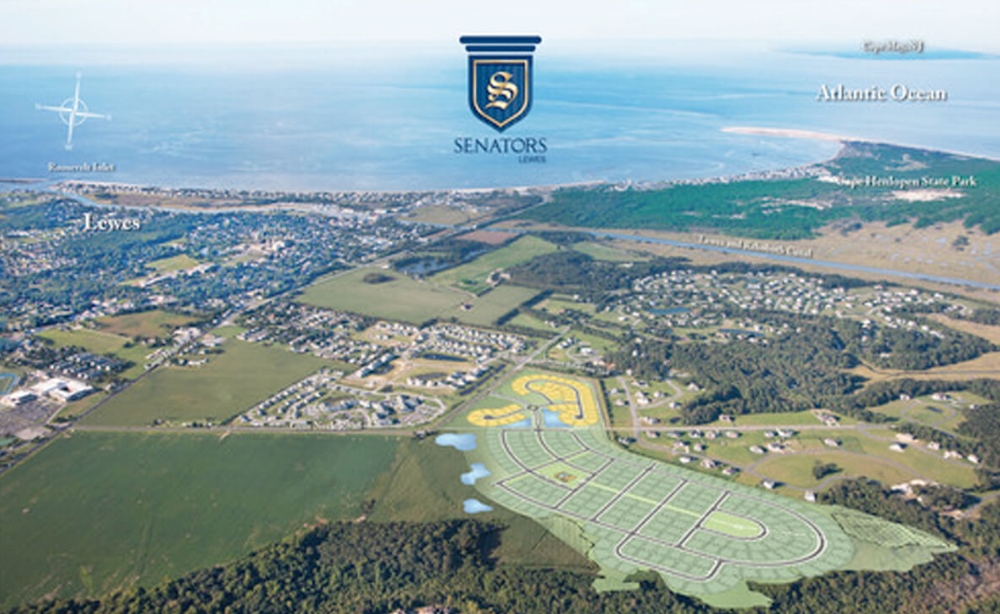 For those awaiting the best time to jump into the housing market before prices climb and builder incentives decline, that moment may have just arrived.  Fast-selling communities such as Senators by Schell Brothers in Lewes, Delaware are good examples of just how much the national housing market is heating up.  As the media reports on housing become more and more positive, so is buyer psychology.  Would-be homebuyers are still fearful but this fear is slowly reversing from fear of buying into a declining market to fear of not buying and missing the bottom in home prices.  In fact, there are quite a few reasons why this may be the best time in our lifetimes to purchase a home.  Just as oil prices temporarily overshot on the downside after the oil bubble in 2008, many economists believe home prices have overshot on the downside and are destined for a substantial rise.  In addition, interest rates are at all-time lows and unlikely to remain this low for much longer.  Finally, existing home inventories, although declining, are still substantial, providing a wide selection for homebuyers.
Schell Brothers, a local builder located in Rehoboth Beach, Delaware, launched its Senators community of 229 single-family homes in August with a web-based promotion designed to generate awareness.  When the lead list immediately grew to over 400 prospects, the builder developed a unique, three-step purchase process that allowed buyers to become increasingly more comfortable with the purchase with each step.
Potential buyers were told that to be eligible for a contract reservation, they must first register on the website prior to a specified date.  Then, web registrants were offered the ability to execute a reservation agreement with a small refundable deposit.  Each reservation holder was assigned a reservation # in chronological order according to the date/time they registered on the website.
Reservations quickly grew as prospects dialed in on their favorite lots and home designs, creating a frenzy of competition among reservation holders.  The process culminated with all reservation holders scheduled for contract appointments in order of their reservation #.  Three contract appointments were held each hour for two days straight.  Although not all reservation holders purchased, the process created a degree of exclusivity and urgency so powerful that 27 contracts were written in the first two days of sales.  With building not yet underway in the community, buyers made purchase decisions based exclusively on printed site plans and architectural designs, further evidence of the heightened demand.  By the end of the official grand opening three weeks later on October 6th, Schell Brothers had welcomed 37 new buyers at Senators.
"This is incredible," said Chris Schell, owner of Schell Brothers.  "I haven't seen sales like this in our area since 2004.  It's definitely a change."
There is no question that Senators has created a perfect storm in the Sussex County market, combining a full menu of benefits in a sought-after location, propelled by extremely low interest rates. Priced from the mid $300,000s, the community offers desirable features such as energy efficient homes, natural gas, and a clubhouse with pool  – all just a bike ride away from the Atlantic Ocean.
After the grand opening in early October, the Schell Brothers team met up with several of their newest buyers at a local pub in the seaside town of Lewes, Delaware.  Talk centered on the Senators community, and one new buyer summed it up best by saying, "We've been thinking about buying for so long, but after meeting so many future neighbors here tonight, we know we made the right decision."
Schell Brothers is located at 55 Cascade Lane, Rehoboth Beach, Delaware. Chris and Preston Schell have set the standard for home building excellence, high performance features, and responsible land use in Coastal Delaware.  Sussex County is a natural draw for new home buyers due to the beach environment and its ranking among the most favorable of all U.S. counties in terms of property taxes as a percentage of home value.  For more information about Schell Brothers and the Senators community, please visit www.schellbrothers.com or call 302-226-1994.