News
02/11/2020
JLAM Breaks Ground on New Apartment Community in Milford, DE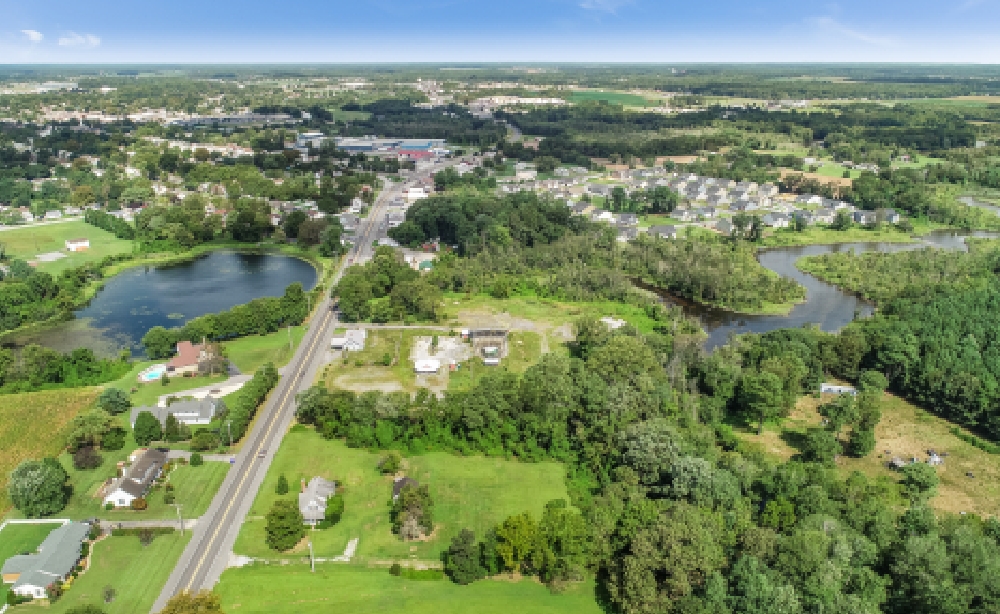 Windward on the River, LP, a new partnership sponsored by Jack Lingo Asset Management (JLAM), a Rehoboth Beach, Delaware based real estate development and investment firm, is pleased to announce the ground breaking of a planned 264-unit apartment community in Milford, Delaware known as Windward on the River.
The Windward on the River apartment complex will consist of 264 units in eleven 3-story buildings. The community will also feature a custom clubhouse facility, fitness center, and resort-style pool. Work has started on site and the first apartments are expected to be available in the summer of 2021. Leasing is scheduled to begin in the spring of 2021.
"We are very proud to be making this investment, approaching $50 million, in the Milford community. This project builds on our strategy to bring new, quality housing opportunities to the residents of Delaware. Windward on the River was carefully planned to offer well-appointed apartments, coupled with top tier amenities, in a beautiful setting for our residents to enjoy" noted Bill Lingo, Principal of JLAM.
Leasing and management for the community will be handled by Windward Communities, JLAM's affiliated multi-family management company. JLAM is also developing Deep Branch Plaza, a neighborhood retail center located adjacent to Windward on the River. This plaza, designed to complement the Windward on the River project, will offer dining and day-to-day services to meet the needs of Windward and other local residents.
JLAM is Delmarva's market leader in land development and real estate investment activities. Through a series of investment programs, it represents a broad range of capital sources, including high net worth and private equity investors. JLAM focuses on creating value at each stage of the development process, while leveraging the team's 100+ years of combined real estate and finance experience, to deliver successful projects and generate positive returns.
JLAM is currently planning multiple new real estate projects in the Delmarva region.
For more information on the company and its portfolio, please visit www.jlamre.com.